Are you ready to fight for Illinois with Bruce? Join our team.
Today, the Rauner Campaign is launching a new statewide TV ad titled "Tax Hiker."
The ad tells the story of Mike Madigan's 32% income tax hike last year, and how his handpicked candidate for governor, JB Pritzker, is calling for yet another tax hike on every single Illinoisan. The ad then cites a Chicago Tribune editorial that says Pritzker's plan would "punish" taxpayers, the same plan that Pritzker calls the "theme" of his campaign.
The Pritzker-Madigan agenda is clear: higher taxes, more corruption.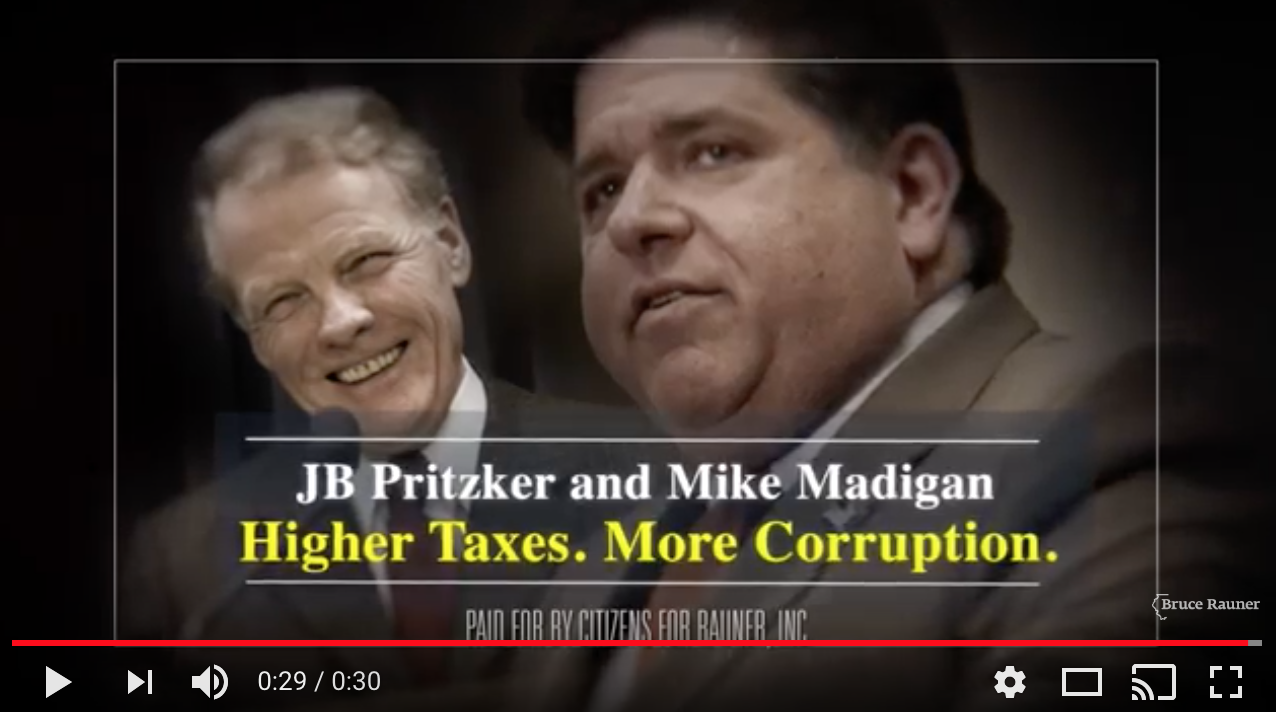 Transcript:
Mike Madigan just raised your taxes thirty-two percent over Bruce Rauner's veto. Now JB Pritzker wants to raise your taxes again. Pritzker and Madigan want to raise taxes on every middle class Illinoisan. And increase tax rates… another twenty…six… percent. The Chicago Tribune says Pritzker's plan will punish Illinoisans. But JB Prtizker calls it the central theme of his campaign.
JB Pritzker and Mike Madigan.
Higher taxes. More corruption.
Background:
Chicago Tribune: "Finalizing a 32 percent income tax hike, the Illinois House on Thursday approved a budget for the fiscal year that began July 1."
Fox 32: Reporter: "JB Prtizker says he wants to raise taxes for everybody"
Chicago Tribune: "It would punish many Illinoisans already enduring the 32 percent hike
in the income tax rate that lawmakers approved in July."
For those making $35,000 per year, a marginal rate increase from 4.95% to 6.27% is a 26.6% rate increase.
JB Pritzker: "You can hear what a theme of this campaign is going to be, right?"