Are you ready to fight for Illinois with Bruce? Join our team.
Following the launch of the Rauner campaign's latest ad, "Tax Hiker," the campaign is releasing a new "Back Bruce" testimonial today featuring Lieutenant Governor Sanguinetti.
CLICK HERE to watch the video.
Lieutenant Governor Evelyn Sanguinetti understands that Illinois families cannot afford another tax hike like the one JB Pritzker is promising. She knows that what Illinois needs is tax relief and reform, the same reforms that Governor Rauner has fought for since day one. As Lieutenant Governor, she has seen Governor Rauner's fight up close and knows that their agenda of lower taxes, more jobs, and ending corruption are the key to restoring prosperity in Illinois.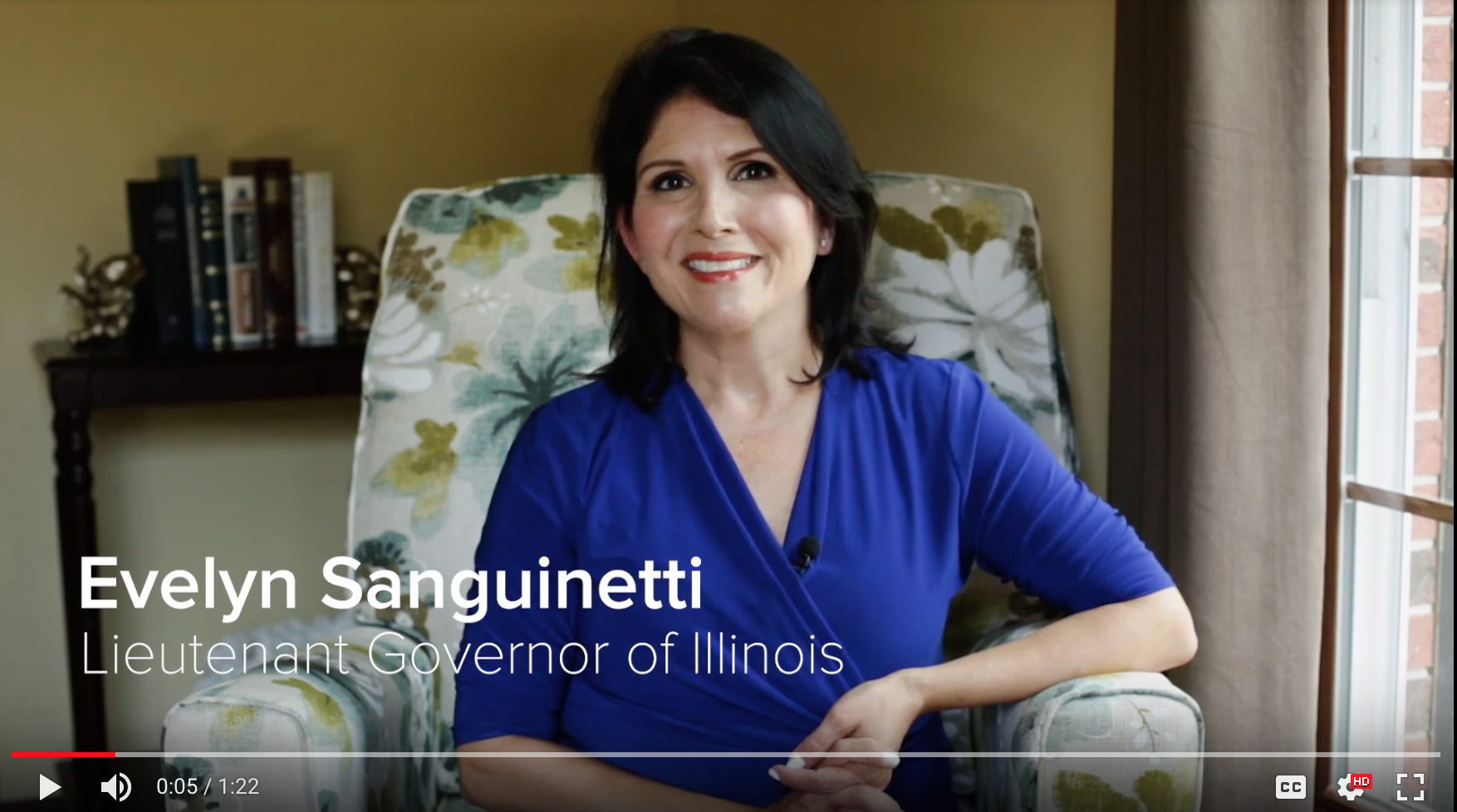 Transcript:
My name is Evelyn Sanguinetti and I am the Lieutenant Governor of the state of Illinois.
We are in the midst of one of the most important elections in our lifetime. I think that the defining issue of this race is taxes. A lot of people are being taxed out of the state of Illinois, yet it's JB Prtizker who has vowed to raise our taxes. He insists that his graduated income tax hike will only affect the very rich, and that's simply not true. It will affect middle class families like your family and mine. We can't afford it. Families are scrambling in the state of Illinois. There are so many things that they have to think about to stay afloat and that's why we simply can't afford higher taxes.
The distinction is clear between Bruce Rauner and JB Pritzker. You see, it's been Bruce Rauner who has fought for us since day one. He believes that the people in Illinois should have tax relief so that they can stay here and grow their families here. Governor Rauner and I are committed to giving the hardworking people of Illinois the tax relief they need. With lower taxes, the governor and I know that Illinois will prosper.