Are you ready to fight for Illinois with Bruce? Join our team.
Lt. Gov. Evelyn Sanguinetti joined Riley O'Neill on Rockford's WROK radio this morning to discuss JB Pritzker and Illinois Democrats' plans to prevent term limits for elected officials and draw electoral maps for their own benefit.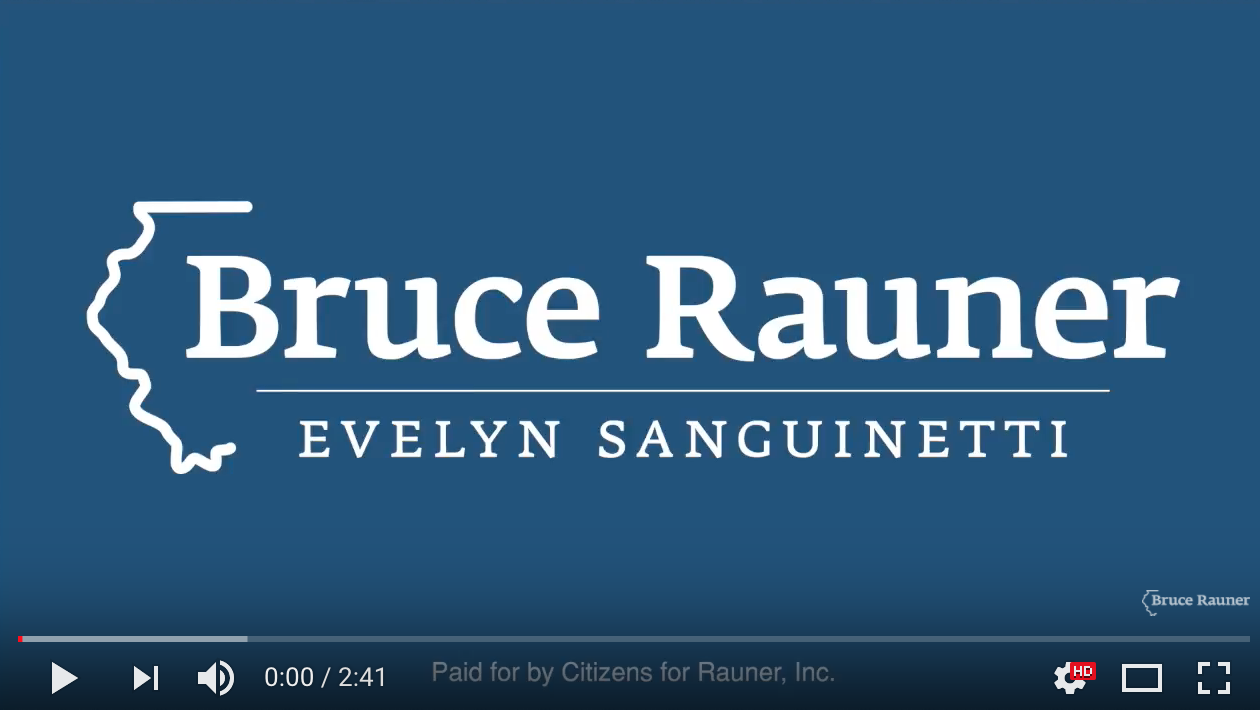 Lt. Gov. Sanguinetti: For the longest time when I was in law school, Riley, we talked about term limits and people would often times say 'well, you know for term limits, that's what elections are for,' but over the course of time my mind changed because of Illinois, and Illinois being a completely different animal. By way of example, we have Mike Madigan who's been in office since I was 3 months of age and I am no spring chicken. And this is why, at least of Illinois, we must have term limits. Now, you know they had the chance to put this to the lawmakers of Springfield. They had their chance to make this an issue and they missed their deadline in regards to term limits, fair maps, and everything else. So I think that this is an issue that we should continue to fight for, clash cymbals for. When we have term limits, then we will have people in power there because they're fighting for their constituents, not fighting for their special interests.
Riley O'Neill: And like you, I have evolved on the issue of term limits because I grew up with my dad and I remember him saying to me that term limits are the ballot box. You stop doing your job and people go in there and they vote you out. Maybe that was naive thought or maybe it worked better at that particular time and I've always agreed with it but I've come to the point especially when you work within like you mentioned the fair maps and the gerrymandering that goes on. You've got politicians picking their voters not voters picking their politicians.
Lt. Gov. Sanguinetti: Right and it shouldn't be that way and you know what? J.B. Pritzker has refused to say that he'll term limit himself to two terms whereas Bruce Rauner has said that he only wants to do this for 2 terms. He's term limited himself as well as me. So, it's time to move the needle, keep fighting for these term limits. I think it's the only way to save Illinois quite frankly.
Riley O'Neill: And the one thing we can say is that we share the misery is that gerrymandering does go on in other states while it really is apparent here in Illinois.
Lt. Gov. Sanguinetti: And this is why this election is going to be so very important. You know these maps. I know in Rockford, I think you guys are still upset to how Rockford was effected by the mapping process last time around, so this is something that everyone should take very seriously and make sure they get out there and vote because our maps will be at issue.
Riley O'Neill: And don't hesitate, you hear this call all the time let your legislators know how you feel and I know a lot of people are like 'what good does that do?' I call someone and they pretend to write it down and they don't but you know when enough people start ringing that phone they're going to get the idea that the constituency is on to something.
Lt. Gov. Sanguinetti: Right! Term limits, fair maps, they should also contact their leaders that pertain to corruption. We're just tired of it. This election is going to be about the people vs. the machine. This should be enough to get the voters out.