Are you ready to fight for Illinois with Bruce? Join our team.
Today, the Rauner campaign is launching the next "Brewskis with Bruce" video. This edition features Governor Rauner enjoying a cold brew with folks in Normal, where he is asked about how we keep young Illinoisans from leaving the state. The governor speaks about how deficits and high taxes hurt job creation, and that forces young people to move elsewhere. This has been a problem in Illinois for decades and Governor Rauner is fighting every day to change that.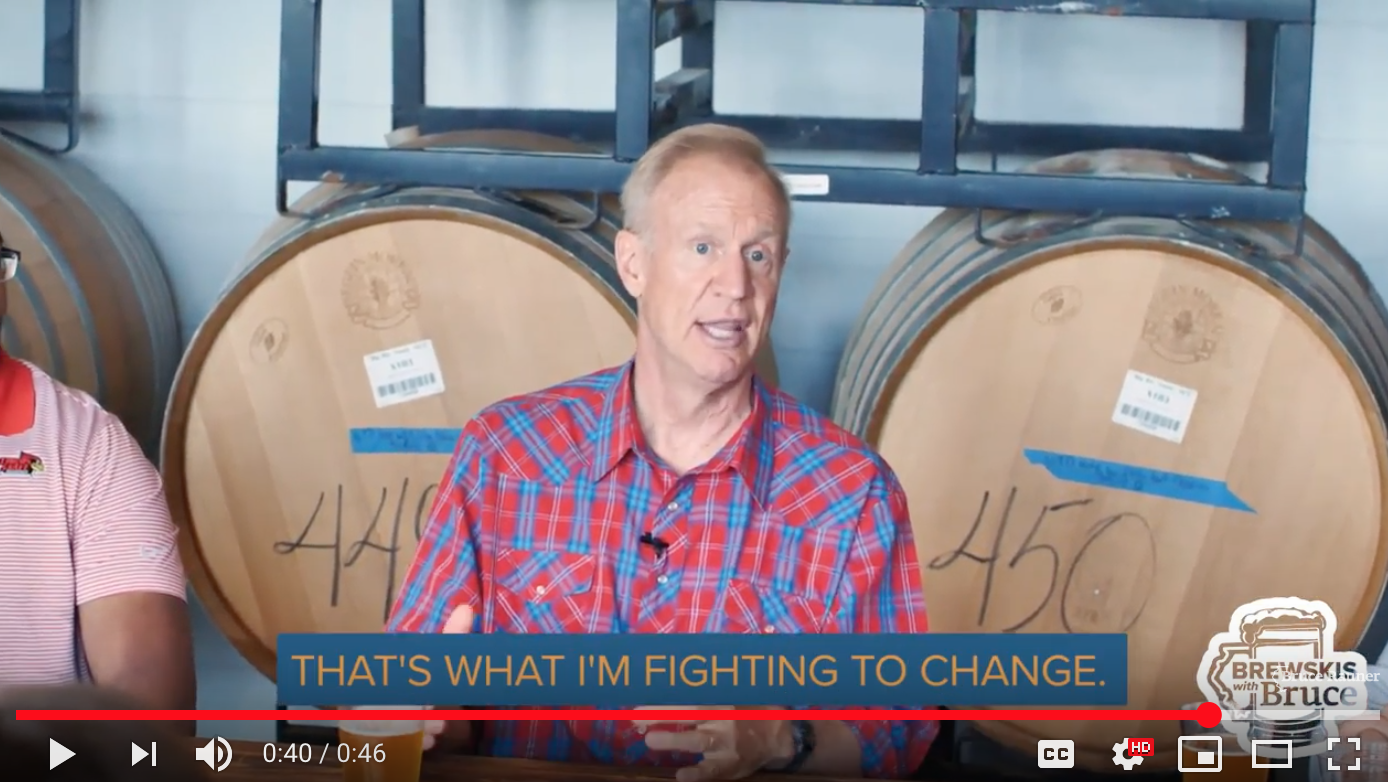 Question: What are you doing to make it more feasible for people like me after I graduate to find a job and stay in Illinois?
Governor Rauner: That is the number one priority. Because we have lots of challenges. Number one priority is to make Illinois competitive and attractive, and grow our economy faster. Our problem in the state of Illinois is that our government spending has been growing at a high rate and our economy has been growing at a slow rate.
As long as you've got that, you've got deficits, you've got higher taxes, and young people don't see as many jobs, so they go to where they see more jobs. And then our tax base erodes and then that exacerbates the problem.
So that's what's been going on in Illinois for 30, 40 years. That's what I'm fighting to change.